Are you looking for some easy-to-care-for perennials to add to your garden? If so, you're in luck! There are a number of beautiful and low-maintenance perennials that are perfect for beginning gardeners. In this blog post, we'll take a look at a few of our favorites.
Blazing Star (Liatris spicata)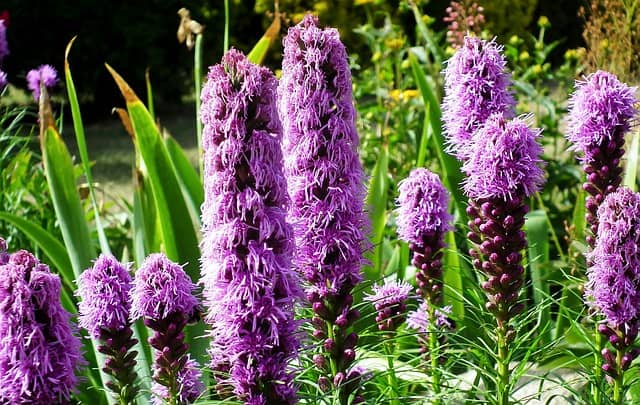 Blazing star is a tall, slender perennial that produces spikes of purple flowers in late summer and early fall. This plant is drought-tolerant and does best in full sun. It's a great choice for adding vertical interest to your garden. Zones 4-9.
Coneflower (Echinacea purpurea)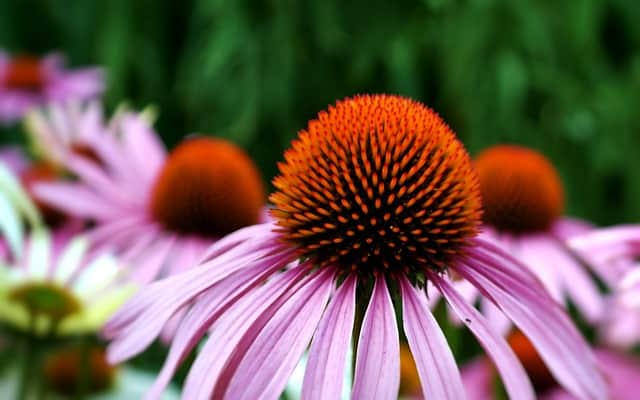 Coneflowers are well-known for their large, showy flowers which come in a variety of colors including pink, purple, red, and orange. These tough plants are heat- and drought-tolerant and do best in full sun. Zones 3-9.
Coral Bells (Heuchera)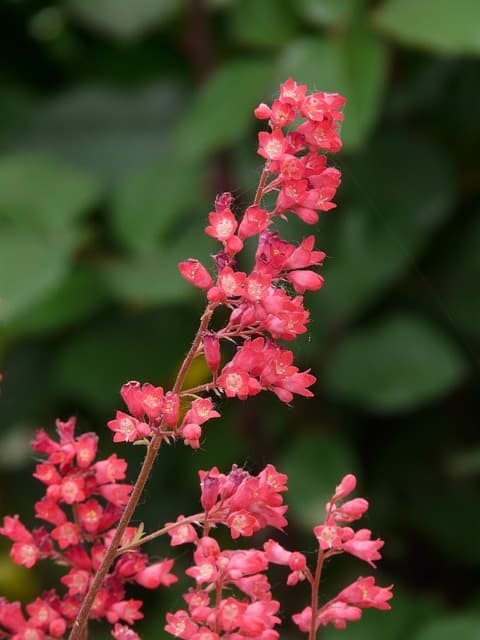 Coral bells are grown for their attractive foliage which comes in shades of green, bronze, purple, and red. The bell-shaped flowers are typically white or pink. Coral bells do best in partial shade and moist, well-drained soil. Zones 3-9.
Foam Flower (Tiarella cordifolia)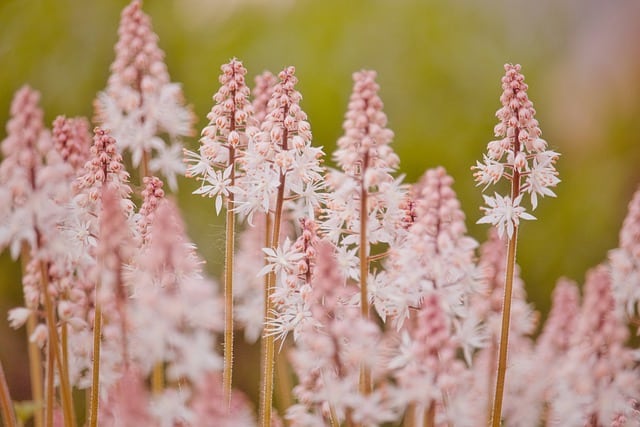 Foam flower is an evergreen perennial that produces clusters of white flowers in spring. It's a great groundcover plant for shady areas. Foam flower does best in partial to full shade and moist, well-drained soil. Zones 3-8.
Globe Thistle (Echinops ritro)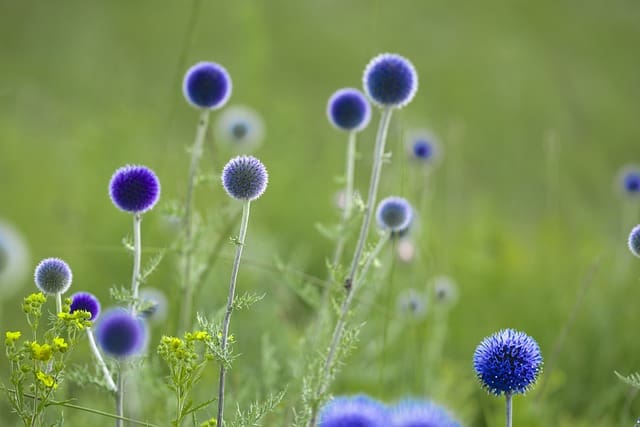 Globe thistle is an easy-to-grow perennial that produces large, blue flowers in summer. It does best in full sun and dry to medium moisture levels. Globe thistle is a good choice for adding height and interest to the back of a border garden. Zones 3-8.
Hosta (Hosta)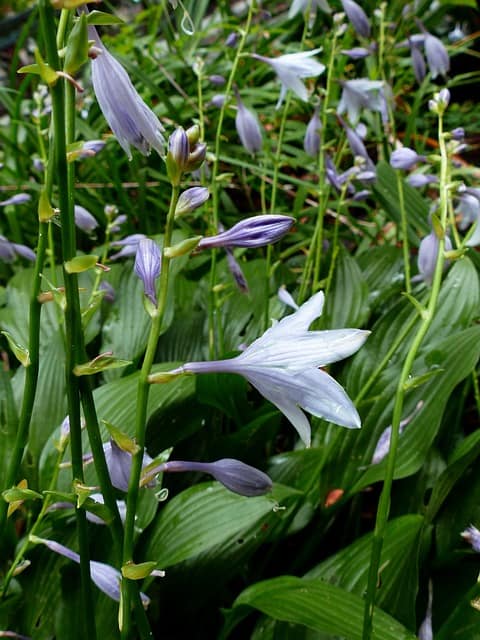 Hostas are versatile shade-loving plants that come in a wide variety of colors and sizes, making them perfect for just about any spot in your garden. They don't require much in the way of fertilizer or water, and deer tend to leave them alone, which is always a bonus. Just be sure to plant them in an area that gets some sun in order to bring out their best colors.
Peonies (Paeonia)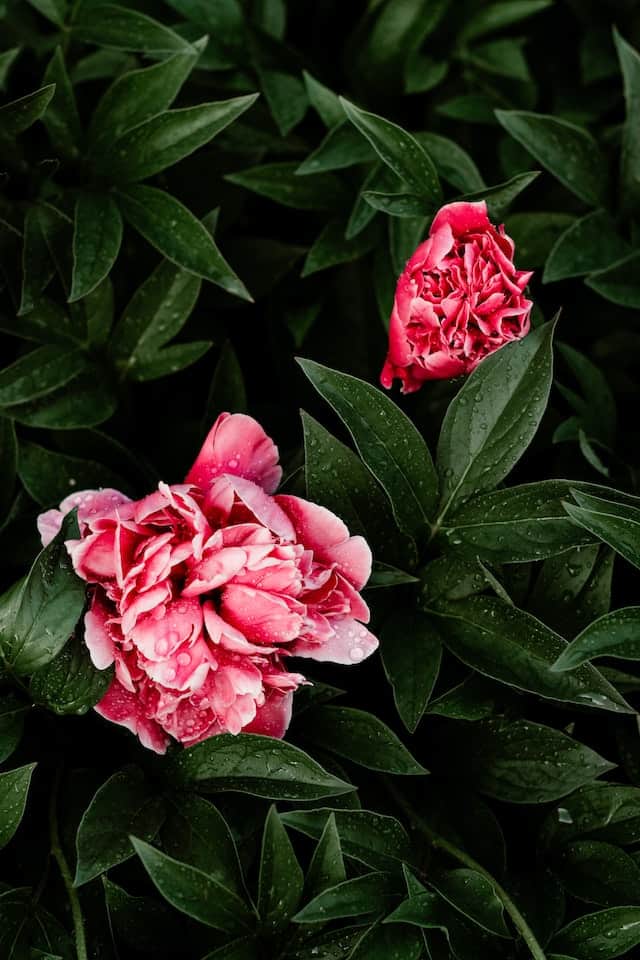 These gorgeous flowers are well worth the wait—it can take up to three years for peonies to reach maturity and produce blooms. But once they start flowering, you'll be rewarded with big, beautiful blossoms every spring for years to come. Peonies like full sun and well-drained soil, so make sure to plant them accordingly.
Russian Sage (Perovskia atriplicifolia)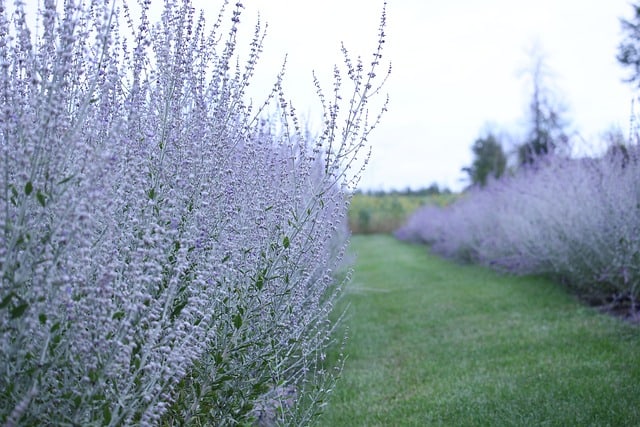 Looking for something a little different? Check out Russian sage. This aromatic perennial is a great choice for dry, sunny spots in your garden, and it's relatively drought-tolerant once it's established. Russian sage grows quickly, so it's perfect for filling in gaps in your landscape. Plus, its lavender flowers are a nice addition to any summertime bouquet.
Sea Thrift (Armeria)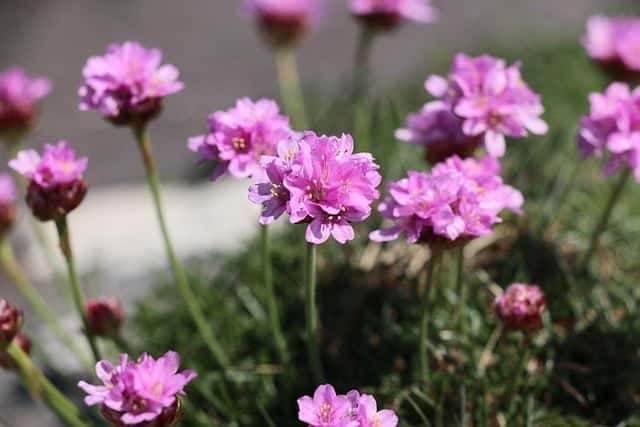 Sea thrift is an ideal ground cover for sunny areas with well-drained soil—in other words, pretty much anywhere in your yard! It only reaches about 6 inches tall but spreads up to 2 feet wide, so it's perfect for covering large areas quickly. Sea thrift also doesn't mind being trampled on occasionally, making it a great choice for walkways and other high traffic areas in your garden.
Siberian Iris (Iris siberica)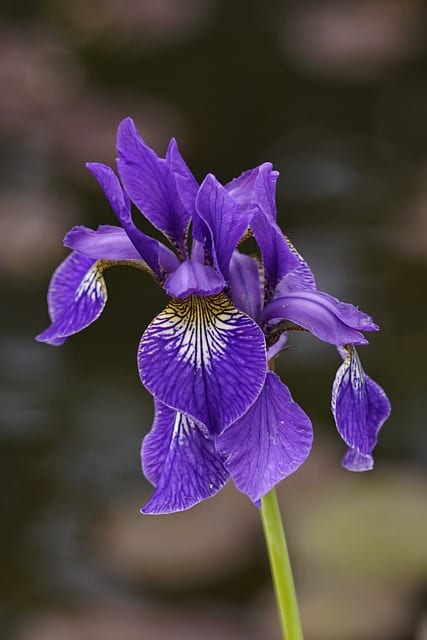 Like other irises, Siberian irises have beautiful sword-shaped foliage and stunning flowers that come in a variety of colors including blue, purple, yellow, and white. They're perfect for planting along borders or as accents in flower beds. Siberian irises prefer full sun but will tolerate partial shade, making them fairly versatile when it comes to placement in your garden. Just remember to keep them away from wet areas as they don't like having wet feet!