Bells of Ireland make a lovely addition to any flower garden with their green bell-shaped bracts surrounding tiny white or lavender flowers. They also make excellent cut flowers since they have a minty scent and a unique shape and color that makes them stand out in fresh or dried flower arrangements
If you're interested in learning how to grow Bells of Ireland keep reading this Bells of Ireland growing guide for more information.
Best Bells of Ireland Varieties
Bells of Ireland
Culture
Sun: Full Sun, Partial Shade

Height: 30 inches

Spread: 10 to 12 inches

Life Cycle: Annual

Water Requirements: Moderate to High

Plant Outdoors: May

Plant Indoors: April
Bells of Ireland

Annual or Perennial

Bells of Ireland is a true annual flower that can be grown in USDA hardiness zones 2 to 11. They will die back after the first frost, and they need to be started again every year from seed.
Bells of Ireland Sun or Shade
Bells of Ireland will grow in full sun, but it appreciates a little shade especially when the mercury starts to rise in the summer.
Starting
Bells of Ireland

Indoors

Bells of Ireland can be started indoors from seed, but they should be planted in 3 to 4-inch pots since it doesn't transplant well if you disturb its root system. It might be worth it if you live in an area with a short growing season, but for the most part, it's easier to start Bells of Ireland seeds directly in your garden.
Starting Bells of Ireland From Seed in a Flower Bed
Bells of Ireland seeds should be chilled for 1 to 2 weeks at 40°F for two weeks to help improve germination. Then directly sow the seeds into your garden once the soil starts to thaw in your area.
Cover the seeds with a thin layer of soil, and keep watering the area daily until the Bells of Ireland seeds start to germinate in 7 to 14 days.
Bells of Ireland

Plant Spacing

Sow Bells of Ireland seeds 12-inches apart, or you can plant them closer together and then thin them once they sprout to compensate for poor germination
Bells of Ireland Soil Requirements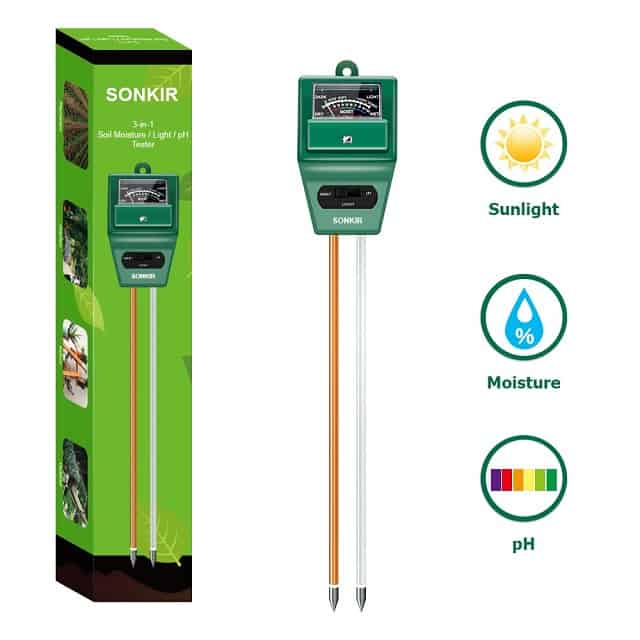 Bells of Ireland should be planted in a neutral soil that remains moist all season. These heavy-feeding flowers also prefer rich soil that contains a good amount of organic matter. If you live in an area with sandy soil you'll want to apply a layer of compost and mix it into the top 1 to 2 inches of soil.
It's also a good idea to add a layer of mulch to a bed of Bells of Ireland flowers if you live in an area with hot dry summers to help conserve moisture
Bells of Ireland Water Requirements
Bells of Ireland will do well with about 1-inch of water a week. One easy way to water them is with a soaker hose, which will provide a steady stream of water right to the plant's roots. This will help reduce water loss due to evaporation, and it will also keep the mature flowers from flopping over since they are prone to collecting water.
Bells of Ireland Temperature Requirement
Bells of Ireland need to grow in temperate climates and they don't like growing in locations that experience extremely hot summers. If temperatures exceed 90°F for prolonged periods it can put a real damper on Bells of Ireland flower growth and development.
Bells of Ireland Humidity Requirements
Bells of Ireland should be planted in areas that don't experience high humidity levels, and they will grow best at 60% to 80% Relative Humidity.
Bells of Ireland Fertilizer Requirements
Bells of Ireland require minimal fertilizer as long as they are planted in a rich loamy soil. In most cases, you'll want to add a little compost to your soil in early spring to have a beautiful stand of Bells of Ireland flowers.
Bells of Ireland Pests
There are very few insect pests that bother Bells of Ireland, but they can suffer from aphid and spider mite infestations early in the season. In most cases, the problem will resolve itself once the temperature starts to rise.
However, if you want to nip an aphid problem in the bud you can spray the plants with a dilute soap solution. Spider mites, on the other hand, can be controlled with Neem oil or natural spider mite predators (Learn More)
Bells of Ireland Diseases
Bells of Ireland is subject to a wide assortment of diseases including leaf blight, crown rot, and Red Blotch