There's nothing quite like a walk through the woods in autumn, surrounded by trees with their leaves glowing in shades of yellow, orange, and red. If you're looking to add some fall color to your yard, here are seven trees that are sure to please.
River Birch (Betula nigra)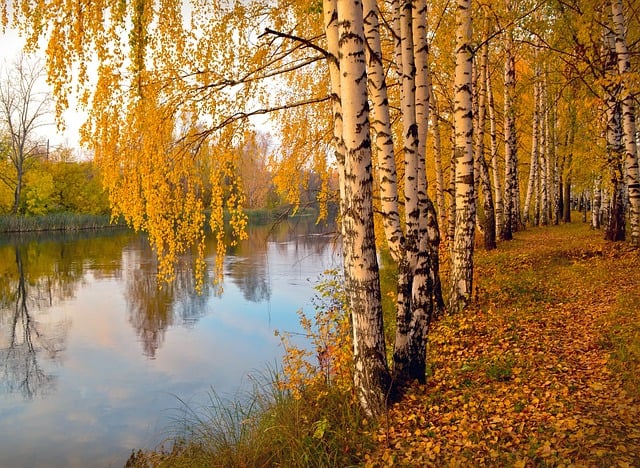 A native to the southeastern United States, the river birch is a fast-growing tree that can reach up to 50 feet tall. It gets its name from the fact that it often grows near rivers and streams. River birches are tolerant of wet conditions, making them a good choice for areas that tend to flood. They have light-colored bark that turns a rosy pink in the spring and peels back in curls, revealing darker colored wood beneath. The leaves are triangular shaped and turn yellow in the fall.
Black Gum (Nyssa sylvatica)
The black gum, also known as tupelo or pepperidge, is a slow-growing tree that can reach heights of 80 feet. It is found throughout the eastern United States and Canada. The black gum has glossy green leaves that turn red, purple, orange, or yellow in the fall. The flowers are small and inconspicuous, but the fruit is enjoyed by birds and other wildlife.
Sugar Maple (Acer saccharum)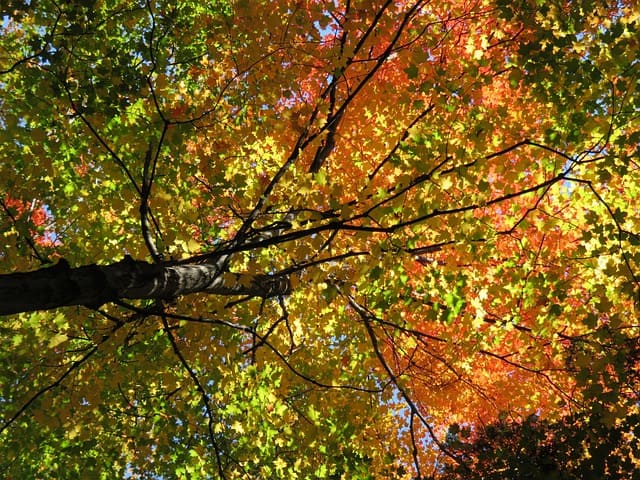 The sugar maple is one of the most popular trees for growing syrup because of its high sugar content. It's also a popular tree for furniture making because of its strength and beautiful grain. The sugar maple is found throughout eastern North America. It has five-lobed leaves that turn yellow, orange, or red in the fall. Sugar maples can live for over 400 years!
Japanese Maple (Acer palmatum)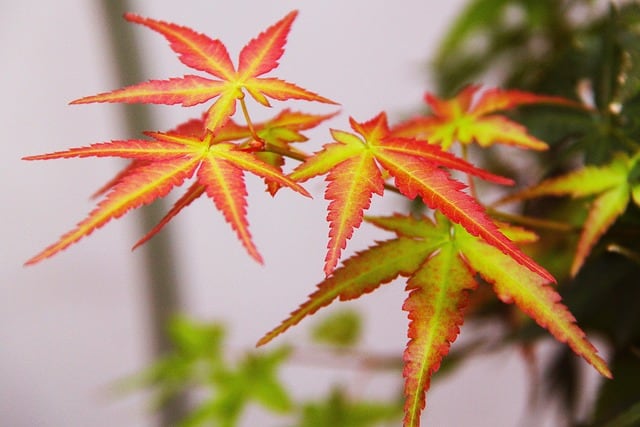 The Japanese maple is a small tree that only reaches heights of 20 feet or so. But what it lacks in size, it makes up for in beauty. The leaves are deeply lobed and come in a variety of colors including red, purple, and green. In the fall, they turn brilliant shades of orange and yellow. Japanese maples are often used as ornamental plants in gardens and yards.
Shagbark Hickory (Carya ovata)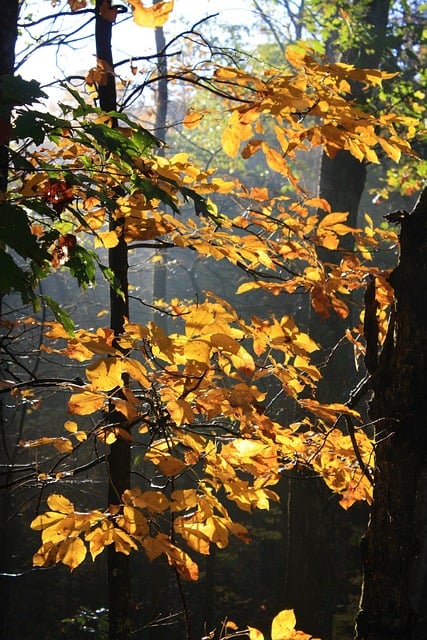 The shagbark hickory gets its name from the large plates of bark that peel away from the trunk of the tree. These plates can be two or three feet long! The shagbark hickory is found throughout the eastern United States. It has oblong leaves that turn yellow or brown in autumn. The nuts produced by the shagbark hickory are edible and were an important food source for Native Americans and early settlers.
Beech (Fagus Spp.)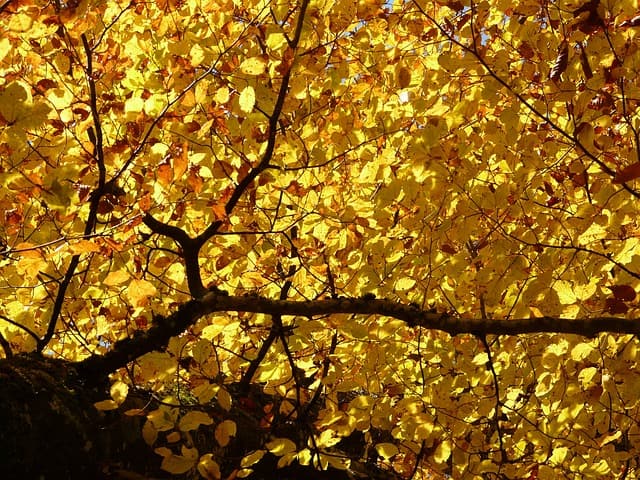 A favorite of landscapers and homeowners alike, beech trees are known for their striking, smooth bark and beautiful fall foliage. The leaves turn a deep, rich shade of gold before falling to the ground. Beech trees are low-maintenance and relatively disease-resistant, making them a great choice for busy homeowners.
American Sweetgum (Liquidambar styraciflua)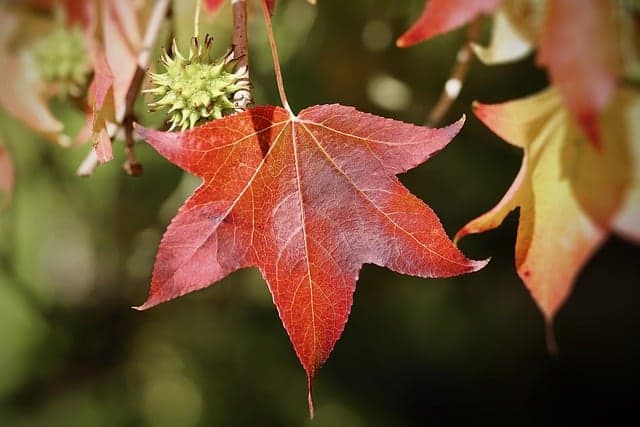 The American sweetgum is a large tree that can grow up to 100 feet tall. In autumn, its leaves turn a beautiful range of colors including crimson, purple, scarlet, and orange. The fruits of the American sweetgum tree are hard, spiny balls that can be a nuisance if they drop in large numbers on your lawn. However, the spectacular fall color more than makes up for this small inconvenience.
Purple-Leaf Sand Cherry (Prunus × cistena)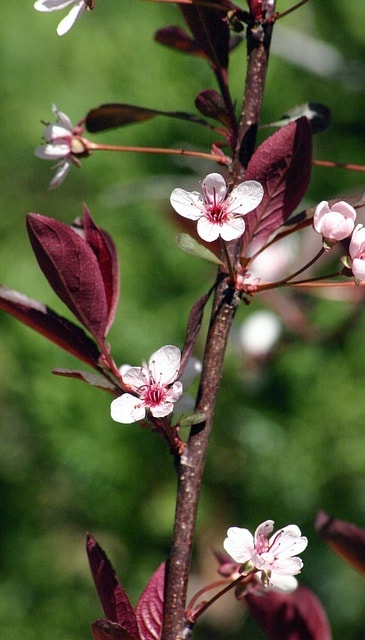 A hybrid of the European and American sand cherry, the purple-leaf sand cherry is a small deciduous tree that typically grows to about 15 feet tall. As its name suggests, the leaves of this tree turn a deep purple in autumn. White or pink flowers appear in early spring, followed by dark purple fruits in summer.
Dogwood (Cornus spp.)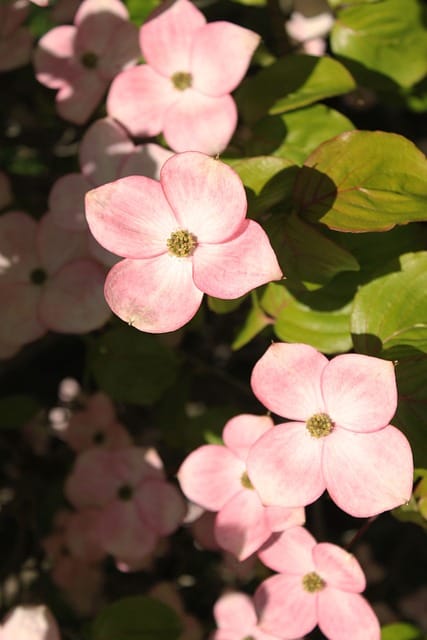 There are many different species of dogwood trees, all of which are known for their beautiful fall color. The leaves turn shades of yellow, orange, red, and burgundy before falling to the ground. Dogwoods are also known for their showy spring flowers which come in white, pink, or red.
Sumac (Rhus Spp.)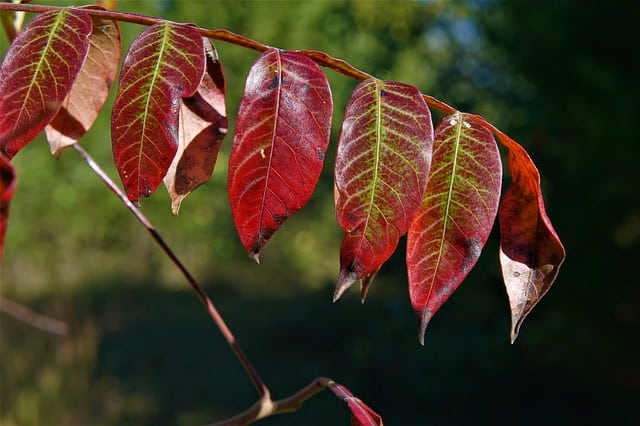 Sumacs are fast-growing shrubs or small trees that can reach heights of 20 feet or more. They're relatively drought-tolerant and tolerate poor soils well. Sumacs are popular landscaping plants because they provide brilliant fall color; their leaves turn shades of orange, red, and Burgundy before falling to the ground.
Quaking Aspen (Populus tremuloides)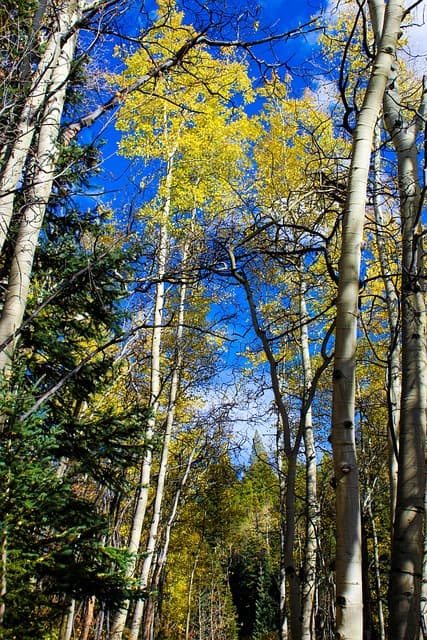 Quaking aspens get their name from their leaves which tremble in the slightest breeze. These deciduous trees are fairly short-lived compared to other trees on this list; they typically only live for around 40 years. However, what they lack in longevity they make up for in beauty; in autumn, their leaves turn a dazzling gold before floating to the ground.