We all know that keeping weeds out of a flower garden can be a bit of a challenge. Thankfully there are weed preventers like Preen that will keep weeds under control all season. But can you plant flowers after using Preen, or will Preen inhibit the growth of ornamental flowers the same way it does with weeds?
In the following article, we'll go over in detail if it's safe to plant flowers after using Preen (Buy Online). Also, you can scroll further down the page to learn more about the ingredients in Preen, and how long Preen will last in your garden's soil.
Can You Plant Flowers After Using Preen
For most flowering plants you should wait 12 weeks after applying Preen before sowing seeds or transplanting freshly sprouted flowers. However, you can transplant flowers after using Preen if the flowers are about 2 to 3 inches tall, and they have at least a full set of true leaves.
If you plan on starting flowers from seed you'll need to make sure you apply Preen to the soil at least 12 weeks in advance. This will ensure that your flower seeds are able to germinate since the preemergent herbicide in Preen will no longer be active in the soil.
Will Preen Stop Bulbs From Growing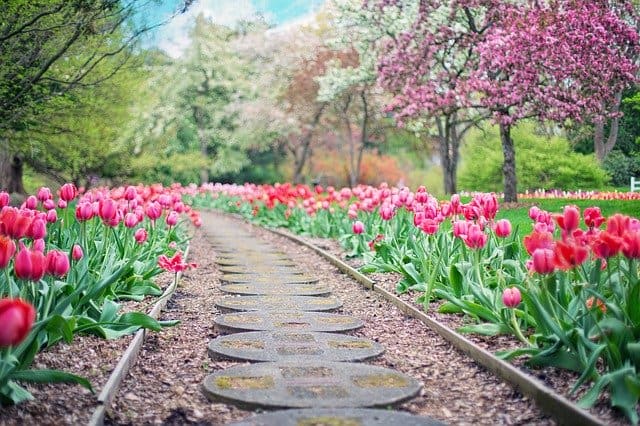 Preen will not stop bulbs from growing since they are a living plant with a mature root system. Preen only stops seeds from germinating, but bulbs and other perennials will still grow normally after applying Preen.
Preen can be applied to garden beds that contain flower bulbs in the early spring once the soil is workable. This will help keep your flower beds weed-free as your bulbs start to push out new growth.
Short season flowers like tulips will be fully protected from weeds with a single application of Preen. Longer season flowers like Gladiolus will require at least two applications of Preen to suppress weeds throughout their growing season.
Can You Use Preen Around Roses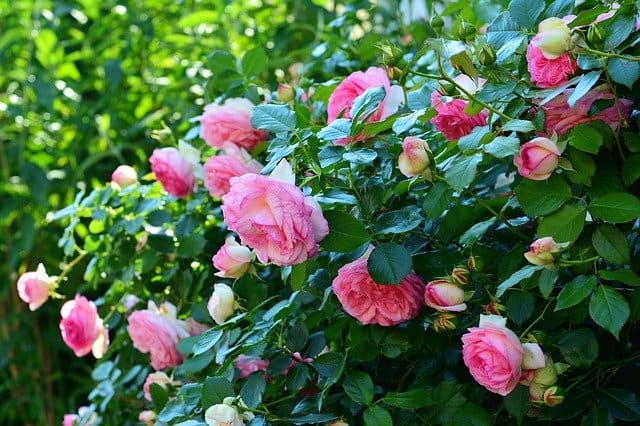 Yes, you can use preen around roses, and it makes the job of keeping your rose garden weed-free a lot easier. Mature rose bushes won't be bothered by Preen since it only suppresses the growth of young plants. However, preen might slow the growth of a very immature rose plant, so you might want to wait 12 weeks after applying Preen before transplanting immature roses into your garden.
Preen still is one of the best ways to control weeds in a rose garden especially compared to RoundUp (glyphosate). Preen won't burn or kill mature plants like RoundUp, and Preen doesn't have the risk of over-spray damage since Preen only affects the growth of weed seeds in the soil.
Using Preen also beats mulch hands down since it actively stops weeds from growing instead of just blocking light from reaching the soil. However, you can still use mulch and Preen in combination to control the perennial weeds that Preen isn't able to stop from growing.
Preen Ingredients
Preen Extended Control Weed Preventer (Buy Online) contains Trifluralin and Isoxaben. The combination of Trifluralin and Isoxaben will stop broadleaf weeds from sprouting for up to 6 months. That means you won't have to reapply Preen Extended control since it can last a whole growing season
Preen Garden Weed Preventer + Plant Food (Buy Online) contains Trifluralin and fertilizer. The Trifluralin in Preen Weed Preventer will stop weeds from growing for up to 3 months.
Preen Garden Weed Preventer + Plant Food also contains enough fertilizer to feed a vegetable or flower garden all season
Preen Garden Weed Preventer (Buy Online) uses Trifluralin to control weeds in and around established flowers, vegetables, shrubs, and trees. Each pound of Preen Garden Weed Preventer will treat 160 square feet, and it will prevent weeds for up to 3 months between applications
Preen Vegetable Garden Natural Weed Preventer (Buy Online) uses Corn Gluten Meal as a safe and effective way to control weeds in a garden. Corn Gluten Meal is known for its ability to inhibit seed germination, and it can even interfere with early plant development.
Preen Vegetable Garden Natural Weed Preventer doesn't contain any other chemicals, so you don't have to worry about using any toxic herbicides in your garden. Corn Gluten Meal is also completely safe to use around children, pets, and animals.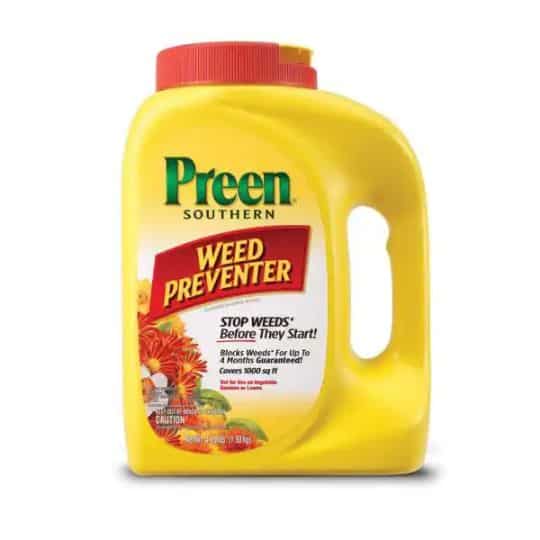 Preen Southern Weed Preventer (Buy Online) contains Dithiopyr to control fast-growing weeds in warm southern climates. Dithiopyr is a strong preemergent herbicide that's more effective against tough weeds and crabgrass. However, it's not available for sale in Alaska, Hawaii, North Dakota, New York, Oregon, or Rhode Island.
Preen Weed Preventer Plus Ant, Flea, & Tick Control (Buy Online) contains Dithiopyr to control weeds, and it also contains Bifenthrin to kill ants, fleas, and ticks. The Dithiopyr in Preen is a powerful preemergent herbicide that will keep weeds out of your garden for up to 4 months.
The Bifenthrin will kill harmful insects in your garden so they can't damage your plants, and it will help prevent ticks from latching on to your pets or clothing. Preen Weed Preventer Plus Ant, Flea, & Tick Control is not available for sale in Alaska, Arkansas, California, New York, or Wyoming.
How Does Preen Work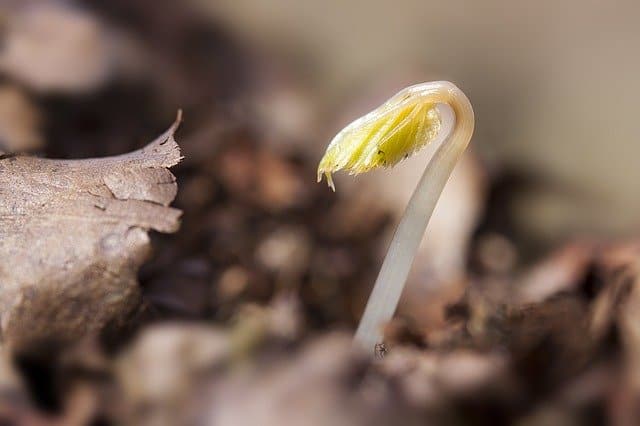 Preen stops weeds by interfering with a seedlings natural germination process. The herbicides in Preen are also activated by water, and once you apply water to Preen the herbicides will form a temporary bond with the top layer of soil in your garden.
When a seed starts to sprout the preemergent herbicides in Preen will stop a plant's roots and shoots from forming. Without roots freshly sprouted weeds will quickly dry up and wither away. It's also important to remember that Preen will kill most seedlings including beneficial plants like vegetables, fruits, and flowers.
It's best to wait 12 weeks before starting seeds in soil that was treated with preen. And then you should wait until your seedlings have at least five leaves before you apply Preen again.
There are some plants that aren't affected by Preen like broccoli, cauliflower, carrots, peas, celery, and radishes. That means you can plant these seeds immediately without having to worry about Preen causing any problems.
How Long Does Preen Last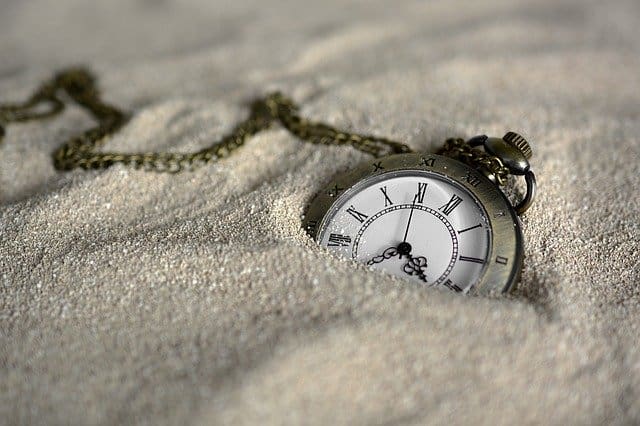 Preen will generally last 8 to 12 weeks per application. Preen will biodegrade at different rates depending on temperature, moisture, light, and soil type. Heavy rains will also shorten the effective lifespan of Preen.
For full season weed control, you'll want to apply Preen every 8 to 12 weeks. If you live in an area that experiences heavy rain you should apply Preen every 6 to 8 weeks to ensure you have enough Preen in your soil to keep weeds under control.
Is Preen Safe
Preen is considered safe for use on ornamental plants along with fruits and vegetables. Preen should be handled and applied with care like any other herbicide. But once it's in the soil it only affects the roots and shoots of young plants, and it won't kill mature plants or perennials.
Preen is also biodegradable so it won't accumulate in your garden, and it won't contaminate your groundwater. Microbes will eventually break down the main ingredients in Preen and use them as a food source. Preen is also relatively immobile when active, so it tends to stay concentrated on the top few inches of soil.
Plants also don't transport Preen through their vascular system. This limits the risk of herbicide contamination in edible plants, so it's relatively safe if you plan on growing fruits and vegetables in soil treated with Preen.
How To Use Preen